Kiwi is a popular fruit all over the world due to plenty of health benefits. When we talk about the size of the kiwi is small. The origin of the kiwi is china, Chinese called it Chinese berries but one New Zealand woman introduced it to her country and they kept the name kiwi( as the name of their national bird kiwi)and now today everyone knows this fruit as kiwi. Let's see what are the health benefits of eating kiwi.
Europeans and the Americans too fell into its repute, as they immediately began using it in their desserts, and other food items.
However, it is rich in nutrients including vitamin K, vitamin C, vitamin E, potassium, and fibers. Moreover, they are also rich in antioxidants.
It is really good for blood pressure, digestion, and skin. They're produced in California from November to May, and in New Zealand from June to October.
Here are the more benefits of kiwi.
Nutrition facts and health benefits of kiwi
per 100 gram of kiwi contain:
Calories 61.
 Fat 0.5 g. 
Cholesterol 0 mg.
Sodium 3 mg.
Potassium 312 mg. 
 Carbohydrate 15 g. 
Dietary fiber 3 g.
Sugar 9 g. 
Protein 1.1 g.
Vitamin A 1%.
Calcium 3%. 
Vitamin C 154%.
Iron 1%.
Vitamin B-6 5%.
Magnesium 4%.
Kiwi is good for the skin

When talking about the skin we are always eager to know, that how to glow our skin. Kiwi is rich in vitamin c which produces collagen, an essential element in cells and organs during the body, including the skin. Vitamin C also boosts the body's ability to heal wounds.
In 2019 studies found that taking rich collagen supplements helps to prevent skin from wrinkles and boosts skin flexibility and hydration.
One kiwi weighing 100 g provides 75 milligrams of vitamin C. This signifies 75 to 85 % of an adult's daily vitamin C demand.
Moreover, kiwi also contains vitamin E or tocopherol. The antioxidant properties of vitamin E and its ability to help protect the skin from sun damage may help prevent skin disorders.
Kiwi helps to treat asthma
Kiwi is rich in antioxidant vitamin C, it can help treat people with asthma.
One investigation found that there was a helpful effect on lung function among those who consumed fresh fruit regularly, including kiwis. Fresh fruit similar to kiwi may reduce puffing in sensitive children.
It has been found that the high amounts of vitamin C and antioxidants in kiwis can help control signs of asthma. A study explained that lung function was increased in those who consumed kiwi daily.
Kiwis manage blood pressure
As we know that kiwi is rich in antioxidants so it can only boost your immune system but it also maintains blood pressure.
Kiwis embrace fiber, potassium, and antioxidants, all of which may promote heart health.
Potassium relaxes the blood vessels, which helps manage blood pressure, and people with low blood pressure lead to be less likely to develop cardiovascular illness.
A study found that kiwi contains bioactive substances, taking three kiwis a day can lower blood pressure by more than one apple a day.
consuming kiwi daily to prevent strokes and heart attacks.
Kiwi helps to improve digestion
Kiwi fruit consists of an enzyme identified as actinidain which is known for its protein diffusing properties. Moreover, it helps in the digestion of proteins in the body and is also acknowledged to help patients suffering from critical bowel syndrome.
It has plenty of fiber, which is already good for digestion.
Kiwi prevent kidney stones
Kiwi is full of potassium, although taking potassium intake helps to prevent kidney stones.
According to the Office of Dietary Supplements, high potassium consumption may also support preventing kidney stones from building.
In addition, health benefits of kiwi are:
Kiwi may help to boost your immune system
Kiwi is full of antioxidants and vitamin C and potassium.
Approx one cup of kiwi provides 270 % of daily needs. Vitamin c and antioxidants play a vital role to boost the immune system and help to fight viruses and bacteria.
one research found that kiwi promotes immune functions and prevents common colds and flu.
Kiwi may help to prevent constipation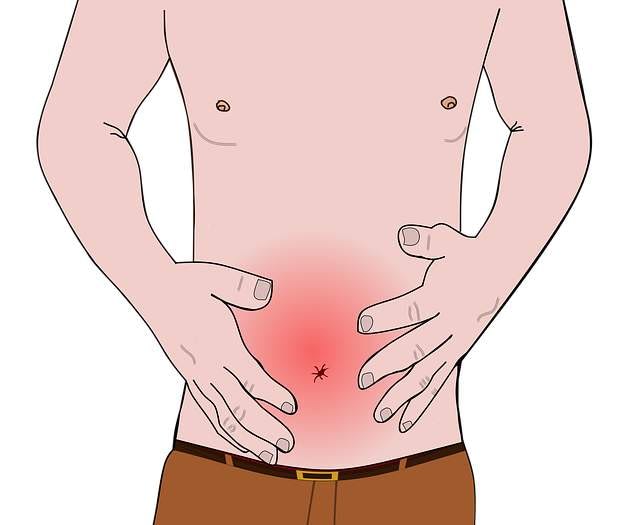 Kiwi contains fibers that show effective results to maintain the digestive system.
One study resolved that when healthy people eat kiwis, their small intestines are better able to maintain water, leading to greater stool frequency and smoother stool regularity.
Consuming kiwi regularly helps to promote digestive health.
 also read about the food that helps to promote constipation.
Kiwi helps to prevent vision lost
The eyes are the main part of your body, without eyes, you couldn't do anything.
Macular degeneration is the chief cause of vision loss, and kiwis strength help protect your eyes from vision loss.
Kiwi bears zeaxanthin and lutein and these two composites perform the equal function as antioxidants as well as help to produce vitamin A, a basic nutrient for your eyes. They also consume excess light that may break our retinas and protect the eye from waterfalls and other eye-related diseases.